Prommpt stands for 'Project Management Monitoring and Planning Tool' and focuses on project management activities beyond a Gantt Chart as its core function. Prommpt helps the users to plan projects in accordance with internationally recognized standards and then enables them to monitor this project plan without any effort in one platform.
Project management is always a team effort and without efficient collaboration and communication, a project is doomed to fail. #startcollaborating is our mantra and that's why Prommpt has a powerful backend, which greatly simplifies team and customer collaboration. This is especially helpful when the project team is a remote working or ad-hoc group with individual members sitting in different locations.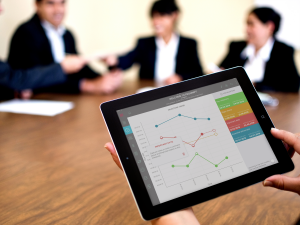 In order to ensure a sound and comprehensive planning base for management, Prommpt features a 'Project Health Check' with which the maturity of the planning can be assessed and tracked. This enables the team to focus and direct their attention to the critical aspects of the project where further attention may be required.
An important feature for senior management or those with multiple ongoing projects is that projects can be grouped into portfolios, allowing a quick overview of activities by grouping such as region, country, client, focus, business unit, etc.
Prommpt brings all project processes to a central and synchronized SaaS platform. For example, if the time schedule of a project is usually planned with MS Project or Primavera, this need not be changed and may continue that way. This is often done by a dedicated planner anyway. The planning results however are then inserted and maintained in Prommpt and shared. For many of our users, Prommpt eliminates the need for other programs, especially if they already have experience with similar projects.
If you want to try it out, visit the App Store from your iPad today and download your free version of Prommpt. Here's the link: https://itunes.apple.com/us/app/prommpt-enterprise/id1402082441
Feel free to drop us an email at hello@prommpt.com or follow on Facebook, LinkedIn and Twitter and stay tuned with what is happening here at Prommpt.