Starting out as project managers in need of a great tool,
we gave up searching for it.
We decided to build it our selves. That's what Prommpt is.
Born out of a need for simplicity and better tools
to get things done.
The Project Collaboration Platform.
A SaaS Solution.
Prommpt comes as a Software as a Service Solution. No need to buy into enterprise solutions, long term licenses or contracts. Prommpt – when you need it.
Cloud Based, Secure.
All your Prommpt project data is stored on the cloud, securely and always backed-up, so you don't need to worry about project data going missing.
Synchronized projects
All your project data is synchronized between project members and consistent. You are allways in the Know regarding latest project ongoings.
Customer Support
Prommpt offers fast and reliable support to its users. Whenever you need technical assistance, Prommpt is there for you. 24/7, 365, as long as you Prommpt.
Our Story
Prommpt is build by experienced project managers who suffered from having to cope with the many unsatisfying tools of the trade: Prommpt was born out of frustration – and to make things easier for anyone who has to collaborate and manage a project or needs to participate in one. Prommpt is flexible, easy-to-use, simple, efficient and still a full featured project management. Because project management, that's what Prommpt is about.
Other tools versus Prommpt.
Ease of use other tools

30%

30%

Integrated project health other tools

45%

45%

Others, natively supporting iPad

10%

10%

Need for additional tools in support of other solutions

90%

90%

Cross company and stakeholder collaboration

12%

12%

Automation of reporting and report generation

7%

7%
Meet the Prommpt team
Practice makes perfect.
Meet the Guys who bring you Prommpt: A diverse team of specialists in all areas touched by a full blown collaborative project management SaaS solution; Our Product, Marketing, Sales, and Operations management. Our IT Experts and DevOps with domain know-how and operational experience. We fondly remember Tony Angermeier who was an inspiration and guide for Prommpt to become alive.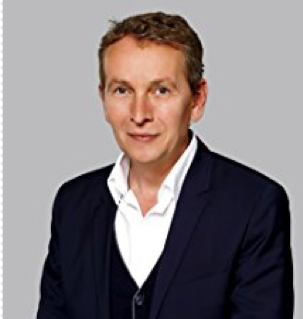 Gertjan Rooijakkers
Advisor
Gertjan is MD at M-VC Europe and advisor to Prommpt on SaaS  technology efforts and business development. Gertjan studied Marketing Communication, Value Creation in PE and VC at WHU and Future Commerce FinTech at MIT.
The Project Collaboration Platform.