Efficient Project Reporting in Prommpt
Reporting to stake holders and project participants is key to the success of your project team collaborating on the project.
Prommpt has a specific module for reporting which auto generates reports in full detail, or as selected by you with segments required in the report to a specific audience.
Reports
One of the most convenient features of the Prommpt App is that you can generate project reports at any stage of your project on-the-fly. From within the reporting section in the App you can swiftly select the reporting areas that you need to report on, and generate an elegantly formatted .pdf report in the background with all current details and graphs for the reporting period selected.
A dialogue lets you email the generated report to the requesting Stakeholders and any other party in need of the project information.
This is a powerful tool which allows you to not only to report effortlessly to your stakeholders, but also to archive a hardcopy of all relevant project data that you and your team have entered into Prommpt.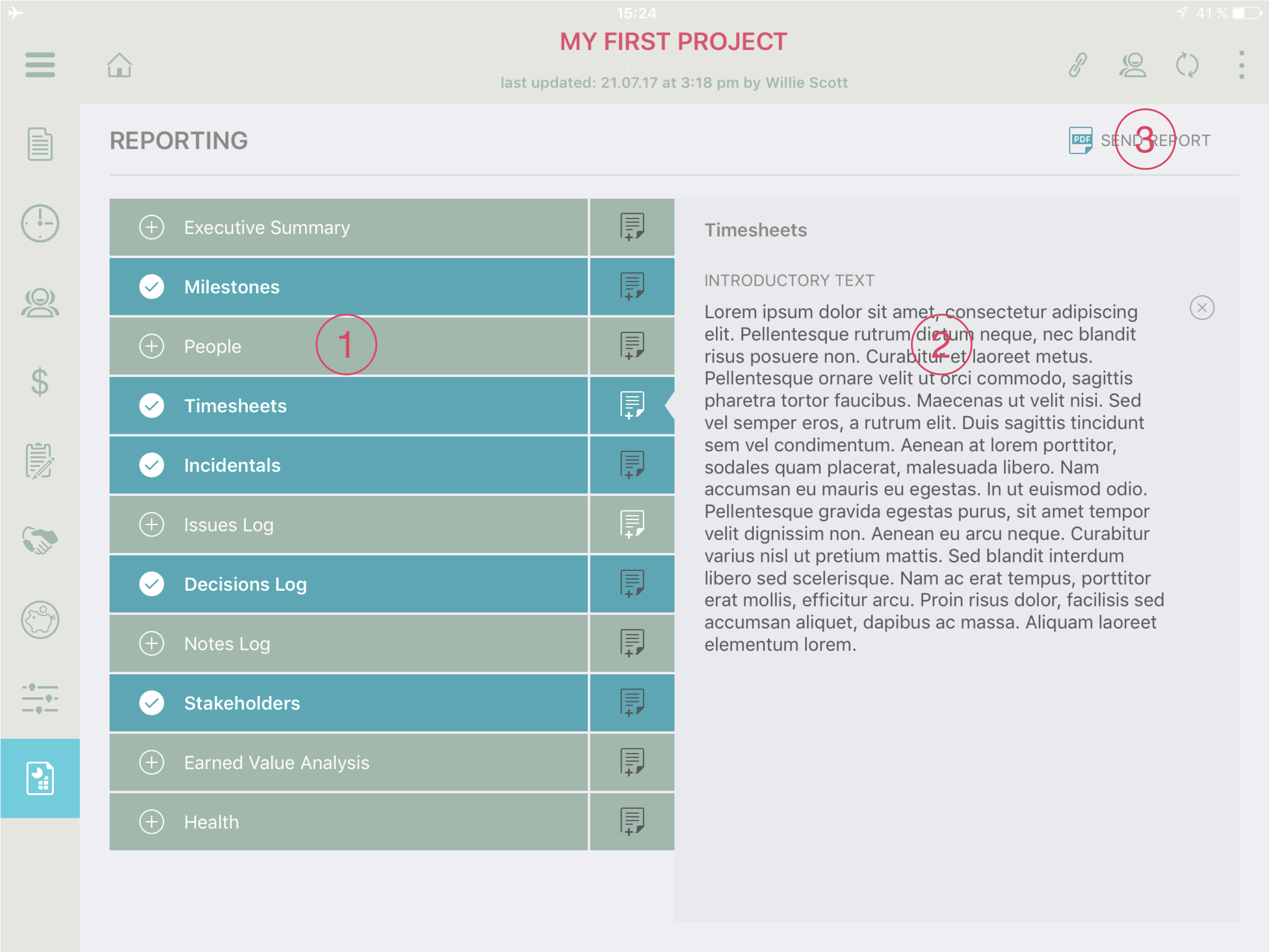 The reporting area comes with the following set of modules:
1. Module selector: Select which modules you wish to include into your report. This allows you to modify reports in accordance with the audience they are meant for. You can select all areas or select individual areas which are of concern to the receiving party. Prommpt creates the report based on your selection.
2. Introductory text: In each reporting area you may add an introductory text regarding the reported section which adds a introduction narrative relating to the reporting period for this section, for those who aren't familiar with the details of the project area.
3. Send report: Once you have selected the modules and added any further introductory texts, you can just tap send report and distribute the generated .pdf to the selected email addresses in the mail dialog.
The Project Collaboration Platform.