A key to project management is stakeholder communication and management. Specific role-based communication and information flow is key.
Prommpt's stakeholder management module allows to analyse stakeholders and keep track of their alignment with the project .
Stakeholder power and interest matrix
Prommpt's stakeholder management module is based on the widely used power-interest matrix and supports the categorisation of the stakeholders into the profiles shown in the following table.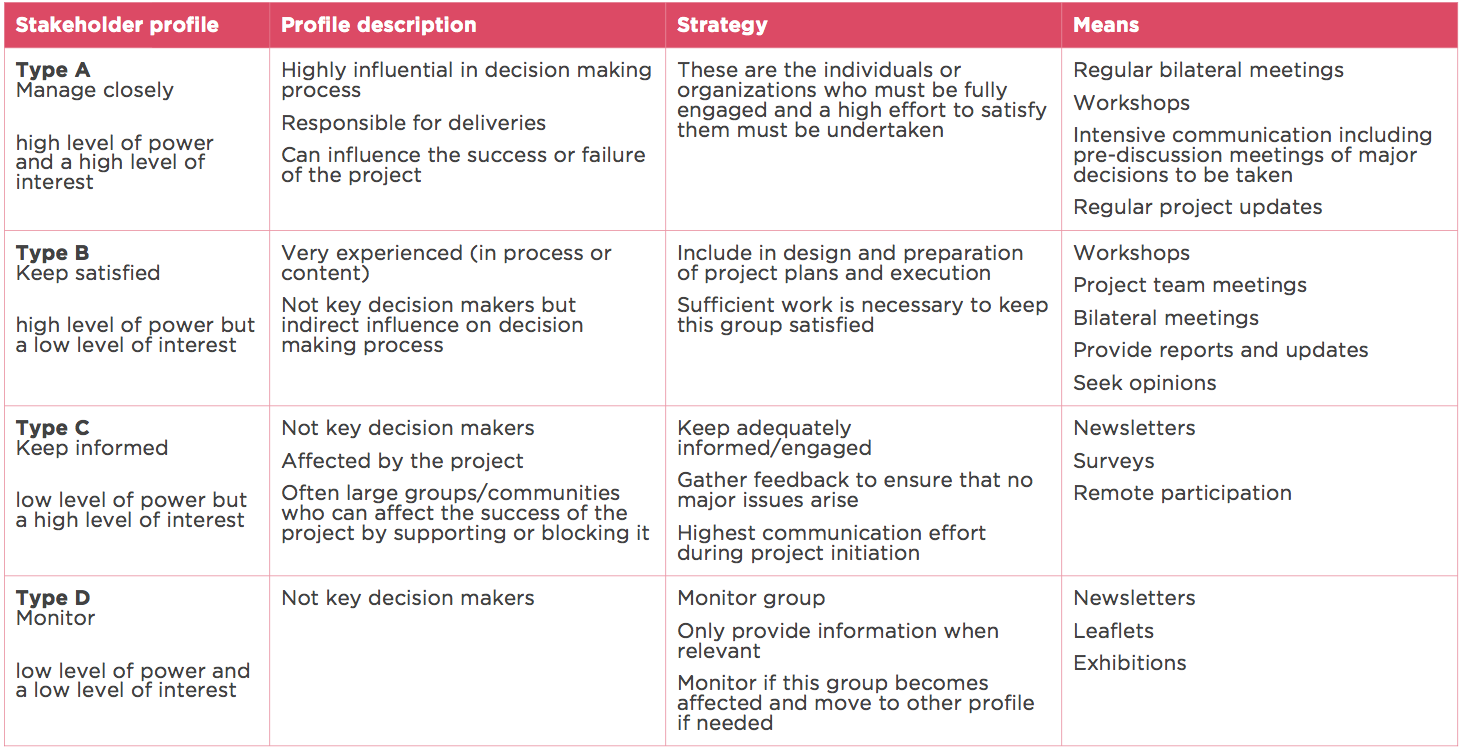 Prommpt allows you to not only categorise a stakeholder into a current profile, but also a desired profile that can be used to help to define the engagement strategy towards the different stakeholder groups.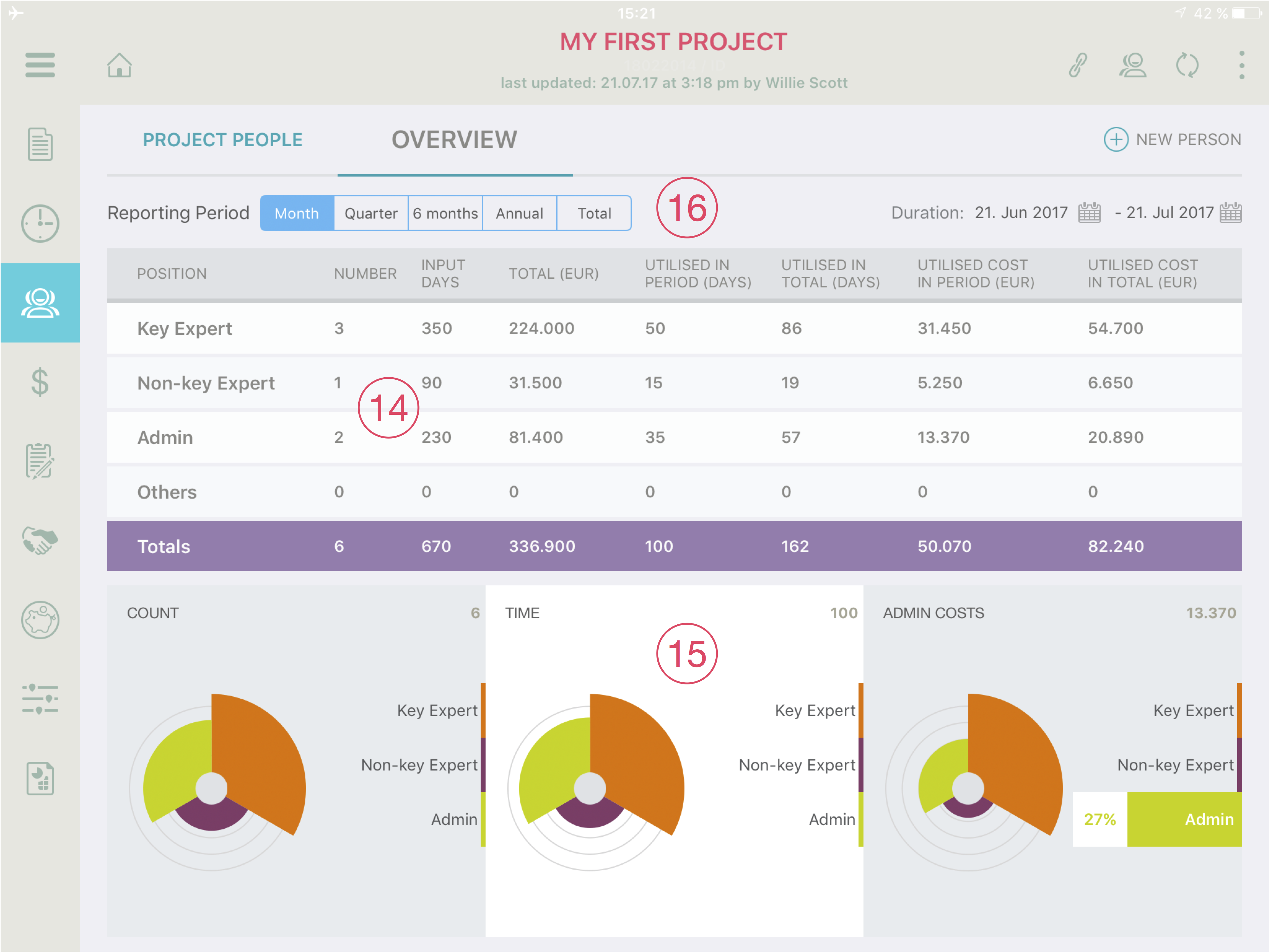 Stakeholder table: This table shows all identified stakeholders, their current and desired profile as well as their organisation and position.
Profile chart: The two pie charts show the composition of the current and desired stakeholder profiles. The centre shows a brief explanation of the profiles. When tapping on any type on either chart, the centre will reveal a more detailed profile description.
Filter: When working with a lot of stakeholders, it might be of interest to combine similar engagement strategies into consolidated actions. The filter allows you to extract stakeholders taking current and desired profiles into account.
New stakeholder: Add a new stakeholder.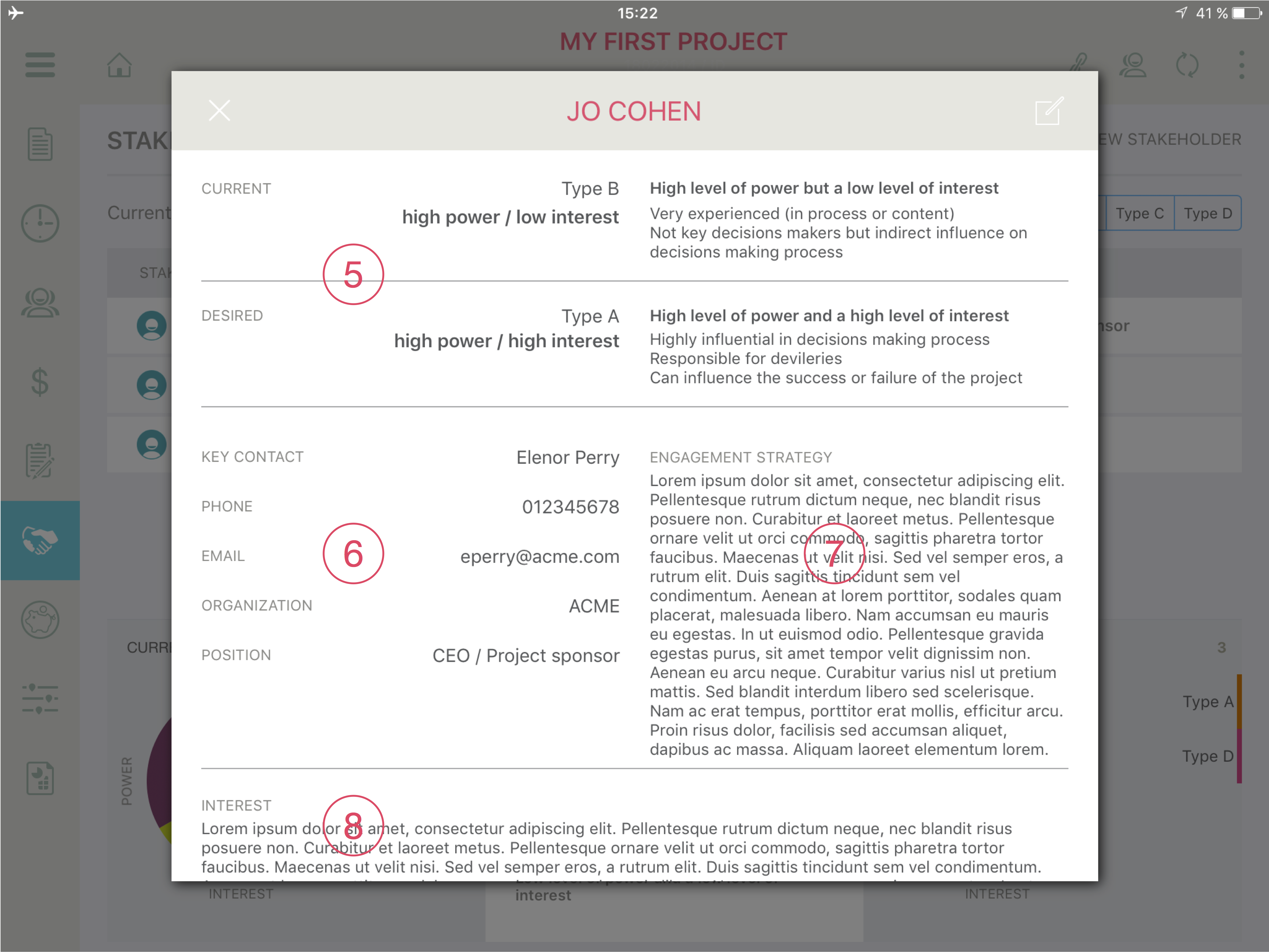 Profiling: Select the current and desired profile of the stakeholder. This might change during the periodic review.
Contact details: Capture the key contact information for each stakeholder.
Engagement strategy: Articulate and capture the intended engagement strategy.
Interest: Document the interest of the specific stakeholder in the project. Further down you can also document notes from your various engagements.
The Project Collaboration Platform.